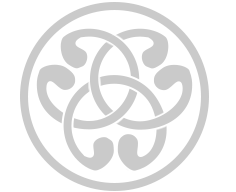 Many winters ago, four adventurers sailed upon the shores of a cold but prosperous land. One night, they constructed a fire on top of a momentous peak to ask the wise god Odin what lie ahead of them. Inside the smoke danced bear warriors and golden halls, whispering ravens and far away realms. It was then that the four pledged to call their banner Norsfell.
Before long, their path crossed with other travelers who held the same vision, seeking to join them to create new stories and ways of reaching out to people all over the land. To this day, these banner folk put their hearts together into sharing the passion to live boldly across Midgard.
Will you too join them?
ᛟ ᛟ ᛟ
Norsfell is a game developer based in Montreal, Canada. Like the great Vikings from the past, we too sail over the oceans, helped by the gods. The company was founded in 2013 with one mission in mind:
Forge new genres that bring people together.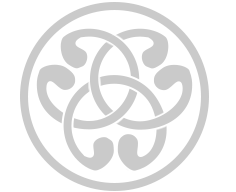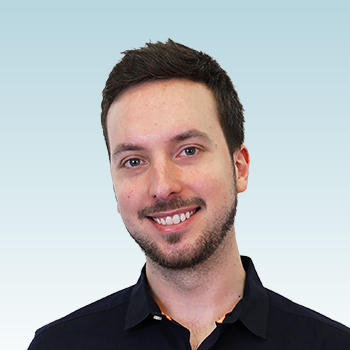 Julian Maroda
Founder, CEO, Minister of Creation
Lulled by chiptunes at a very early age, Julian captains the drakkar and directs all matter of creative design at Norsfell. This half-man, half-Belgian beast also acts as propaganda master with his body made of 10% Vikings.
Richard Savann
Game Designer
Keeping watch on the design intentions day and night, Richard is always strategizing our next move. With the precision of a finely-forged war hammer, his quest is clear: to craft the perfectly imbalanced experience.
Kouya Hol
3D Animator
Kouya is our master of puppets and illusion. Having studied the careful art of movement and emotion, he has joined our tribe to bring life to our characters and create stunning moments in our games.
Marie Lherminé
3D Artist
Born in the French Elven woods, Marie traveled the north to make this tribes her new home. Using her magical modeler runes, she summons new creatures into the world and breathe colorful life into their essences.
Guillaume Couture
Combat Designer
Descendant of a fabled northern explorer, Guillaume ensures all warriors are properly equipped to discover the world. His attention to detail and fighter's instinct provide the means to join the feast in Valhalla.
Olivier Badorg
Concept Artist
Olivier joined the Viking clan to weave visual tales, chronicling humanity's adventures throughout the Nine Worlds. Armed with a stick from Yggdrasil itself, his art captures every detail the eye can see.
Stefan Horvath
LiveOps Designer
Battle ready with spreadsheets and taking notes from the god Freyr, Stefan sees to the live operations of Viking raids, searching far and wide for ways to nurture the warriors of Midgard in their challenges to come.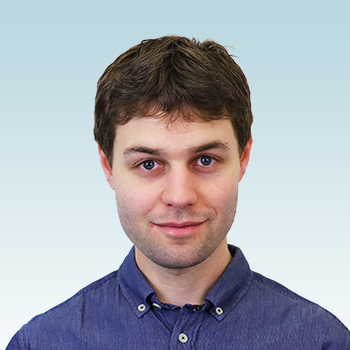 Arnaud Contri
Founder, Minister of Art
Passionate of science-fiction and fantasy, this expert in graphic design and pyrotechnic effects defines the artistic vision at Norsfell. He finds the equilibrium in characters and story, UI and scenery. To take their souls.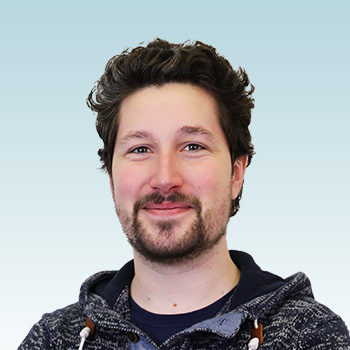 Bryan Geerts
3D Artist
Traveler of the 7 seas, Bryan joined the Viking clan as a modern age sculptor and blacksmith. This shaman who exists in a world of triangles now fiddles with his polygon magic to create a spectacle of any concept.
Sydnee McLeod
Community Manager
Sydnee is our favourite Community Manager after JP, and she aims to unite players far and wide. An online-dwelling creature, she is passionate about games and has an affinity for crafting a virtual presence.
Zack Hiltz
Live Producer
Ever vigilant, the LumberZack stands guard to keep watch over the nine realms and prepare for battle against the risks of game development. Securing defenses and sounding alarms, he makes Heimdallr proud.
Fabien Durival
Technical Animator
After having explored the world, this islander settled down in Midgard to share his modern sculpting skills with passionate banner folk. Because life is movement, Fabien weaves the web of Wyrd to make inert objects move.
Alberto Restrepo
VFX Artist
Trading the warm Colombian beaches for the biting fjords of the North, Alberto ventured across Midgard to enchant the tribes with his explosive magics. His pyrotechnical skills are matched only by those of Surtr.
Régis Cajet
Founder, CTO, Minister of Development
The Reg is Norsfell's technical director. Seeing life in 0s and 1s, he communicates with servers effortlessly and catch exceptions quicker than his digital shadow. A new way to look at reality!
Yoan Bocquelet
Game Programmer
This French explorer joined the tribe after sailing to the new world and discovering the game industry. Procedural generation evangelist, he masters seeds and random numbers to shape virtual environments.
Jean-Philippe Beck
Community Manager
JP is our favourite Community Manager after Sydnee. His goal is to seek an army of strong Vikings that will help our team fight the Giants. His dream was to work in games and live in Canada. Mission accomplished!
Éliane Nguyen
Technical Designer
Venturing forth through wild feature-laden plains, the small but mighty Éliane rallies all clan efforts and literally paves the way for the tribe. Her eager soul will stop at nothing to reach the Valhalla of game production.
Alex Gagnon
Gameplay Programmer
Driven by the storming seas of Rán, this warrior sought the clan in hope of new conquests. What Alex can't resolve with coding, wits, or guile, he now does with sheer determination for the betterment of all Midgard.
Lysane Perreault
Administrator
Born in the blistering cold lair of a treasure hoarding dragon, this Seer joined the tribe to ensure they are always provided for. Watching over the spirit of the troops (and their loot), Lysane breathes a passion for games.
Benjamin Jouan
Founder, Minister of Progress
World trekker Ben is back-end developer at Norsfell. This problem solver makes time management his shield and code hacking his sword, thus creating an accomplished warrior who loves couscous!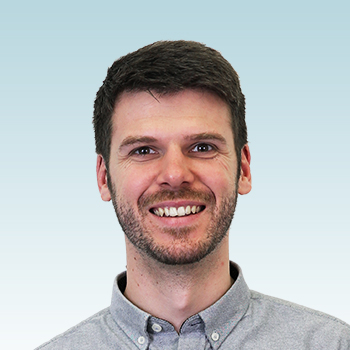 Simon Flandre
Lead Game Programmer
Passionate about games and motivated by challenges, Simon is a raven programmer who loves to conquer problems and claim victories on behalf of Odin. After all: impossible n'est pas français!
Lucas Pennimpede
3D Artist
Italian voyageur, Lucas joined the Viking clan to create and paint wonderful Nordic sceneries with maestro. His quest is to turn the many edges and vertices of the world into vivid scenarios and panoramas.
Kay Komizara
QA Tester
A longboat needs to be inspected and tested before setting sail into the unknown. With the help of her keen eye, Kay makes sure everything is in ship-shape before navigating the sea waters above Jörmungandr.
Ana Tavera
UI Artist
Control schemes enthusiast, Ana trained in the not-so-arcane arts of graphic design and game design in the primordial Ginnungagap. She now brings her experience to Midgard to offer the best visual/tactile feedback.
Franck Hild
DevOps Programmer
Wandering between worlds, Franck draws from the roots of Yggdrasil to strengthen the foundations of its inhabitants and buildings. He carries with him the wonders of each Realm as he travels into the next.
Jason Della Rocca
Co-Founder, Execution Labs
Arguably the most connected person in games, Jason is an indie evangelist who served as the executive director of the IGDA for 9 years. He's lectured at conferences worldwide and received many awards.
JP Gauthier
Head of Media Platforms, Google
Fan of technologies, JP designed his first software at 11 years old. He has since followed his passion to Google where he educates people on media platforms and inspires them to execute out of the ordinary ideas.
Johan Eile
GM, Kabam Montreal
Johan is the GM at Kabam Montreal (former Riposte), creators of the hit mobile game Shop Heroes. As a seasoned executive from Ubisoft and THQ, Johan puts his background in business to help build for success.
Keith Katz
Co-Founder, Execution Labs
Keith is a serial entrepreneur with over a decade of games industry experience. He co-founded early stage investor Execution Labs & has held executive positions at Cellufun, OpenFeint, and Gameloft.
Guillaume Germain
CEO, Roofdog Games
Guillaume is the founder of Roofdog Games, creators of Pocket Mine and Extreme Road Trip, with combined App Store total downloads in the 8 digits. He reached #1 Top Free Overall App Store rank twice.